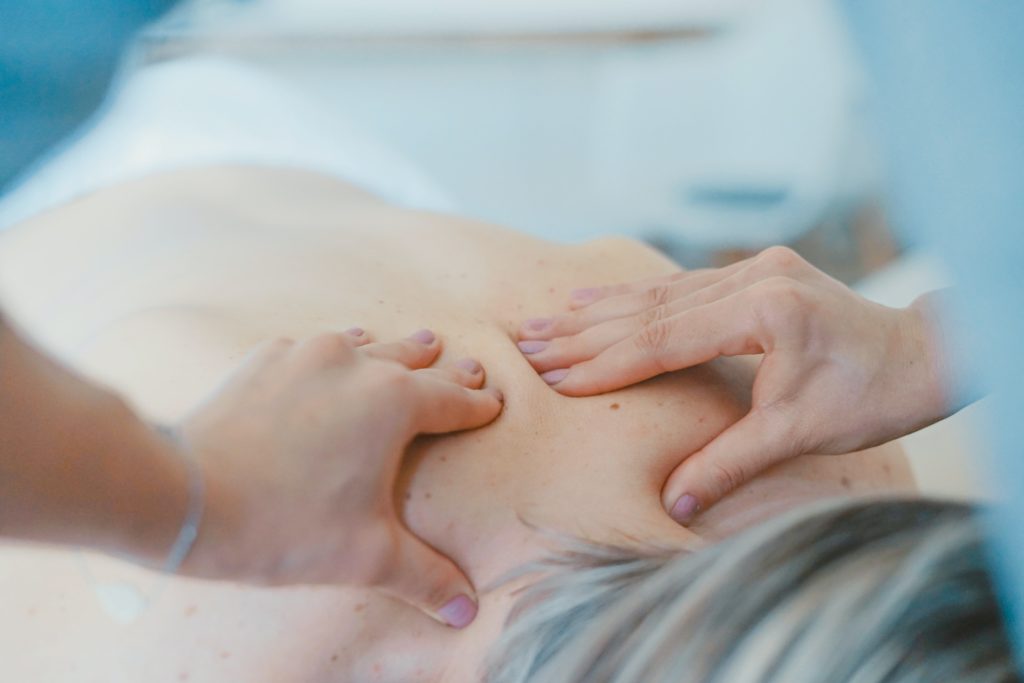 Deep Tissue Massage Certification: What Is Involved?
Shirley, the massage specialist behind London Mobile Massage, is a Deep Tissue Massage Expert. Deep tissue massages affect more sensitive tissues and require more specialized knowledge, meaning the expert must have proper training before delivering this type of massage. What is involved in earning a certification in deep tissue massage?
What Is Involved In Deep Tissue Massage Certification?
In a deep tissue massage certification course, the student learns techniques that target the deep tissue with elbows, joint mobilizations, lymphatic drainage, and pressure on specific points. They may also learn advanced methods and the proper ways to apply pressure and acupressure (a technique that works using the points prescribed in acupuncture).
Certified experts will learn the specialized knowledge and skills they need to assess every issue. They can also form complete impressions of the treatment needs, develop specific plans, and evaluate their client's progress. While deep tissue massage can be more intense, certainly, but the client should never feel uncomfortable and in pain. 
Certified deep tissue massage specialists also know the necessary factors in giving a great deep tissue massage! 
Why Is Deep Tissue Massage Certification Necessary?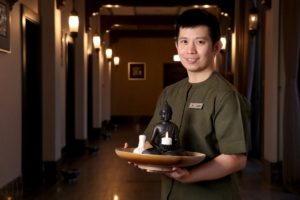 Deep tissue massage targets and loosens problem areas in the back, neck, and leg muscles better than other, gentler types of massage. It has a reputation for being a very painful form – you might see media representations showing a client receiving a deep tissue massage yelling and writhing in pain – but this isn't true. 
The short-term pain associated with deep tissue massage can intimidate clients who would otherwise benefit from this technique. Deep tissue massage does require a bit more vigour to address deeply embedded stress knots, resulting in some pain relative to a relaxation massage. However, a proper and expertly delivered deep tissue massage should at most only result in minimal aches that resolve themselves in hours.
The amount of pressure and the appropriate use of it is why the deep tissue massage expert should already have been trained in basic massage techniques. 
What Benefits Can The Client Expect From A Certified Deep Tissue Massage Expert?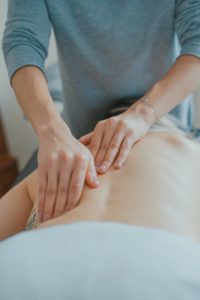 Once they have received certification, students can implement the deep tissue massage techniques into their other massage sequences. Experts can target more than just tight muscles – they can also find residual tension and relieve it at the source. Deep tissue massage is a well-known treatment for chronic pain affecting the legs, upper and lower back, shoulders, and neck. Some clients turn to it for lowering blood pressure, positive mental benefits, and the relief of stress and anxiety.
Deep tissue massage certification also adds more depth (no pun intended) to a massage expert's understanding of the body. They will understand the body's less superficial tissues, learn the cautions and contraindications for deep tissue massage work, and know where to apply the right amount of pressure for safe treatment.
While all deep tissue massage experts have training in relaxation massage, not all massage specialists know deep tissue. If deep tissue massage is not a service listed on their site, a relaxation massage specialist will not offer it, even if asked!