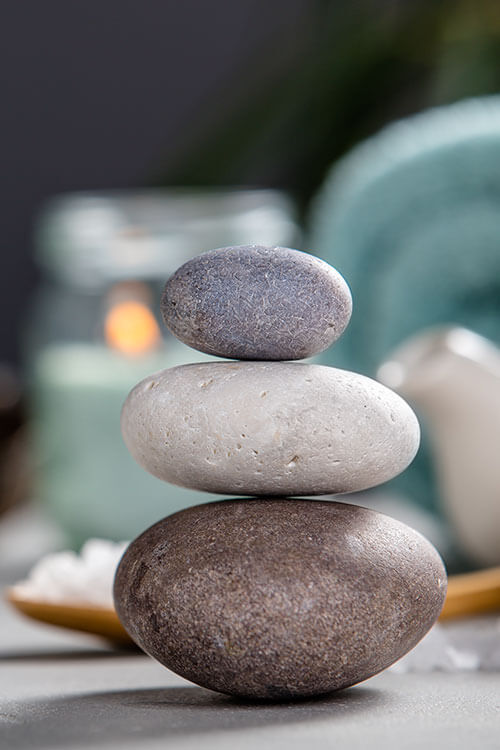 London Mobile Massage specializes in deep tissue and relaxation massage services in the London area. Massages are the working of muscles and other soft tissues in the body to improve a person's health and well being. 
When making an appointment, it's good to know exactly how massages work. You should understand how it can help your specific needs. When you book an appointment, we'll discuss your needs to give you a  session tailored to your specific health needs and mobility requirements!
How Does Mobile Massage Work?
You may know what a massage is: the manual manipulation of soft tissue in the body for the improvement of wellness. This includes targeting muscles, connective tissues, ligaments and tendons in a way that enhances physical and mental well being.
Massage causes physiological changes using the body's relaxation response. This is the nervous system's involuntary response to the touch of massage techniques. The safe touch is LMM's invitation for you to relax, and together with the pain relief, massages produce this response. 
It also works through the mechanical response, the physical effects that happen in the body when pressure is applied to soft tissues. The physical manipulation in massages can increase blood and lymph circulation and releases nerves and deeper connective tissues.
Together, the relaxation and mechanical responses from massages bring about many incredible and practical benefits! This is true for all ages and demographics, but it can be especially true for seniors. We always make sure the client is comfortable in our massage chair or table or other modification.  Your comfort and safety are always paramount!
Benefits of In-Home Massage 
Whether it's deep tissue or a simple relaxation session, massages have many physical benefits. These include: 
Reduced muscle tension and improved circulation

Reduced stress hormones like cortisol

Increased joint mobility and flexibility

Stimulation of the lymphatic system

Enhanced recovery of soft tissue injuries

Enhanced delivery of oxygen and nutrients to muscle cells

Relief from sports injuries
It also has many mental benefits, too! When LMM clients relax from our massages their heart rate, blood pressure, oxygen consumption and salivary cortisol levels may decrease. Massages can help: 
Lower stress

Relief of symptoms of anxiety and depression

Reduce irritability

Improve sleep

Increase serotonin and dopamine production in the brain
LMM brings an added advantage - we bring these benefits to everyone in the London area! You'll feel the most amazing benefits in the comfort of your home or office. Schedule an appointment at the time and place of your choosing and a highly-trained, professional massage expert will be there to offer a treatment that suits your specific needs and mobility requirements. Their expertise will improve your physical and mental well being in so many ways!
Deep tissue massage is a form of massage that is primarily used to treat musculoskeletal conditions such as strains and tears due to overuse or workplace stress. It means implementing constant pressure to penetrate the inner parts of muscles and connective tissues using slow, deep movements. Check out our deep tissue services today!
Reflexology is the massage discipline of applying pressure to areas on the feet (or hands) in a therapeutic manner.  Reflexology is calming in general, which can help reduce overall stress. The idea underlying reflexology is that foot regions relate to body organs and systems. Book our reflexology services today!
Relaxation massage is a smooth, gentle, flowing style that promotes general relaxation, relieves muscle tension and enhances circulation and movement range. That's the massage type you'll mostly find done at day spas. The most well-known method of relaxation massage is probably the Swedish massage. Choose our relaxation massage services today!
In-Home Massage Benefits for Seniors
Geriatric massage is an integrative service that is complimentary to other treatments. LMM's massages is an effective treatment for reducing stress, pain, and muscle tension associated with many different conditions that can help seniors live fuller and more mobile lives! Clients are treated with respect and compassion with extra attention to safety and mobility issues.
Before making an at-home appointment, talk to a doctor about a massage if you have:
Bleeding disorders or are on blood-thinning medication

Burns or healing wounds

Deep vein thrombosis

Fractures

Osteoporosis

Thrombocytopenia
If you're over 65, talk to us about our Seniors Discount!
Get Healing News, Discounts and Deals!
Sign up to be the first to know about our special offers and new services!