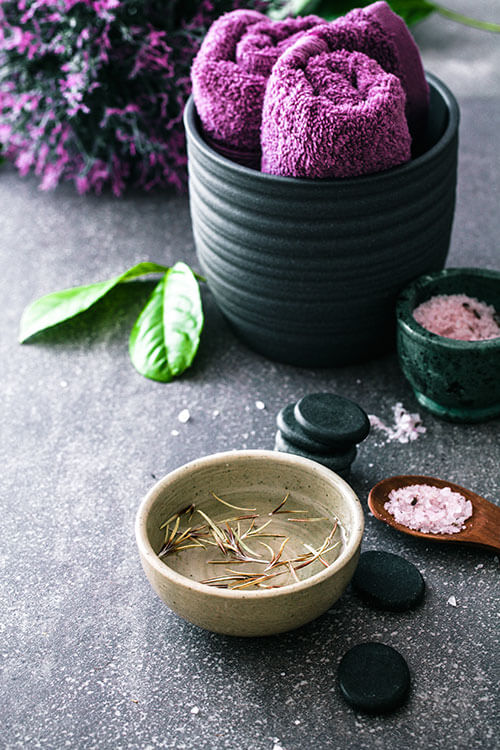 What is A Deep Tissue Massage?
Deep tissue massage is a type of massage that uses slow strokes and firm pressure to affect the deeper layers of muscles, as well as the connective tissues around them. A deep tissue massage starts with light pressure that prepares the muscles. After the muscles are ready, the massage staff will apply deep pressure using their elbow, forearm, knuckles and thumbs.
If during treatment, you feel any discomfort be sure to tell your massage expert and she will immediately adjust the pressure to your liking. Pain causes your body to tense, making it more difficult for the deep tissue massage to reach the deeper layers of muscle. We do not ever want you to be uncomfortable as our goal is a higher level of relaxation and comfort.  You control the level of pressure each and every time.
Deep Tissue Massage Pricing
The Benefits of Deep Tissue Massage
Much like other massages, deep tissue massage has many physical and mental benefits, including:
Deep tissue massage styles can be used to

relieve chronic aches and pains

. It is a well-known treatment for chronic pain that affects the legs, upper and lower back, shoulders, and neck. 

It can effectively

lower blood pressure.

It may also be used as part of a holistic approach to treat hypertension. 

It can

reduce anxious feelings and depressive symptoms.

A deep tissue massage can increase the production of naturally occurring chemical processes.

It can

relieve psychological and physical stress.

Unresolved stress can affect physical and mental health. A deep tissue massage is a healthy and effective way to manage and relieve this stress!
It can also break up scarred tissue. After an injury or surgery, tissues can form around the affected area, creating stiffness and pain. The firm pressure applied during a deep tissue massage can break up this tissue and realign the fibres. It's a brilliant technique!
Is Deep Tissue MassageThe Right Massage For You?
As you can see, deep tissue massage is very beneficial and many clients around London turn to LMM for improvement. Due to the amount of pressure applied, this type of massage is not for everyone. If you are pregnant or had surgery, chemotherapy, radiation treatment or any other major medical procedure, please consult a doctor before making a mobile massage appointment. 
As well, do not consider a deep tissue if you have any of the following:
Osteoporosis or other ailments related to the bones

Fractures

Areas with bruises, rashes or healing wounds

Blood clots
All that being said, deep tissue massage can be very effective and enjoyable even for members of London's senior population! For convenient and professional service, turn to London Mobile Massage. We'll take our deep tissue massage services to you, making it convenient for those suffering from chronic pain and stiffness.
Questions About Deep Tissue Massage
Bruising is very uncommon with this technique on clients that are healthy and cleared by a doctor for massage treatments. We follow all traditional massage safety measures and apply a mixed technique of deep and lighter strokes to help distribute blood and relax your body.
While relaxation and regular massages can be administered daily, it isn't recommended that a deep tissue massage be done at the same frequency. This is because the deep tissue method uses high-pressure movements to treat clients who are experiencing major discomfort and muscle pain after which a few weeks are needed to document the effects and recovery.
If you've booked your first deep tissue massage, make sure you limit your food intake and exercise before the appointment. After treatment, drink lots of water to assist your recovery and flush any toxins from your body.
It's natural after a treatment to "feel the burn". The procedure transfers nutrients and blood to your organs, which helps remove toxins. You might encounter some gradual onset of muscle soreness after stimulating muscle groups that haven't been used in a while. It is a very normal reaction to experience inflammation as the body is healing.
Get Healing News, Discounts and Deals!
Sign up to be the first to know about our special offers and new services!